Chris Woakes 'touches base' on Test Comeback Following Winter of White-ball Concentration
Despite facing a challenging tour in 2021-22, the all-rounder remains optimistic about his chances of contributing to the upcoming Ashes series.
Chris Woakes observed that the 2023 schedule, featuring a home Ashes series and a 50-over World Cup in the next six months, was similar to 2019.
Claim up to ₹15,000 Welcome Bonus Now

Claim up to ₹15,000 Welcome Bonus Now
Fastest Indian Rupees Withdrawals
Fast deposits with UPI
Available in four different Indian languages
As he perused the schedule, his eyes widened in excitement.
Four years ago, the 34-year-old was a significant contributor in both events, playing in all 11 matches during England's successful World Cup campaign and appearing in four out of five Ashes Tests, which resulted in a 2-2 draw.
However, his current standing in both white and red-ball cricket is quite different. Woakes missed the entire 2022 summer due to a cartilage issue in his left knee, which eventually required surgery at the end of July.
Consequently, his Test and limited-overs careers were set on divergent paths. He made a comeback during the winter, aiding England in securing the T20 World Cup.
He then played some low-profile international duties in South Africa and Bangladesh, and also had a stint with Sharjah Warriors in the ILT20.
Nonetheless, his recent appearance for Warwickshire in a County Championship fixture against Kent was his first first-class match in a year.
Also Read:
How to Calculate Projected Score in Cricket
Cricket Match Prediction Formula
Woakes acknowledged that the victory, in which he took 2 for 28 and 3 for 59, and sent down 32 overs in total, was a bit of a shock to his system.
While there was some stiffness from the grind, it was the good kind of hurt.
He remarked that he had a pretty good winter with the World Cup win and a couple of tours with England, but it was nice to get back to playing red-ball cricket and feeling relatively fresh with the upcoming summer events.
Assuming all goes well, Woakes expects to be on the plane to India to defend England's ODI crown. However, his involvement with the Test side will depend on things falling into place for him.
Chris Woakes' last appearance in Test cricket was during a disappointing tour of the Caribbean, where the pitches were docile.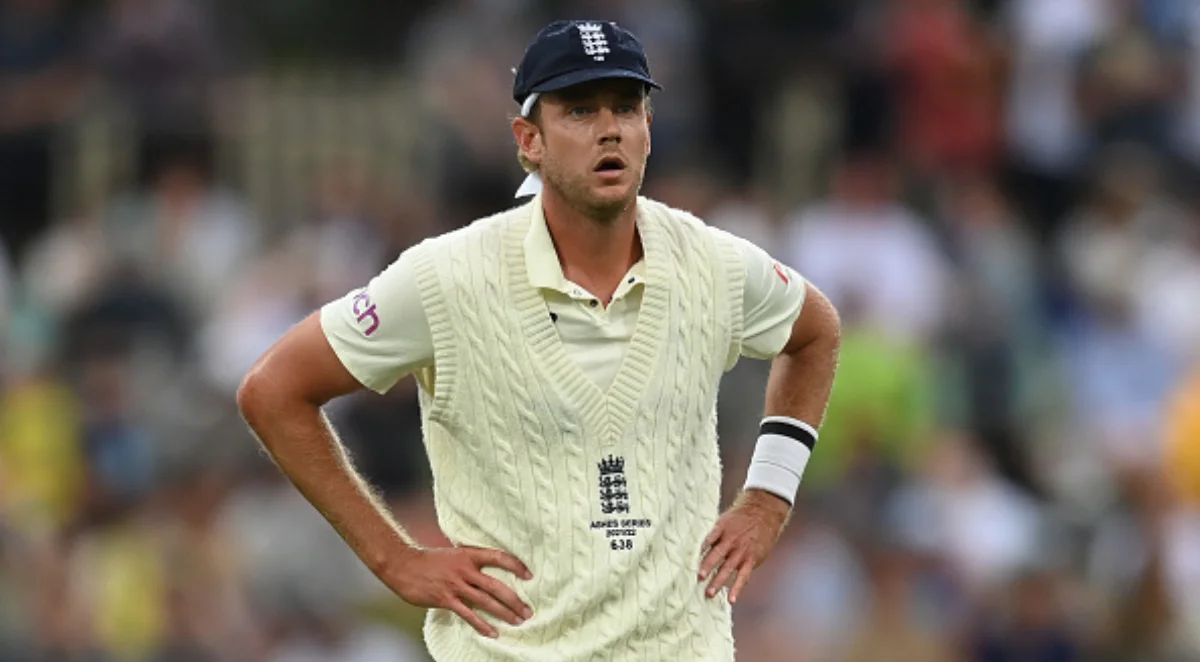 Moreover, this was before the tenure of Brendon McCullum and Ben Stokes, who revitalized the Test team with 10 wins out of 12 matches.
Given this backdrop, Woakes understands that it will be challenging for him to regain his place in the side.
To gain a better understanding of the current team ethos, Woakes reached out to Stokes before the start of the summer.
He wanted to know if there was anything he needed to improve upon.
However, Stokes was supportive and advised him to continue doing what he usually does and focus on playing county cricket to get back into form.
Although there were no guarantees of Woakes being selected for the first Ashes Test, Stokes assured him that if he continued to play well and was around red-ball cricket, he would be in contention for selection.
According to Woakes, it was a wise decision to touch base with Stokes before the start of the season since he had not been in the team environment since the McCullum and Stokes era.
He wanted to know if there were any changes that he needed to make or if any new messages were being conveyed within the team that he wasn't aware of.
While he acknowledged that there was a lot of noise coming from the outside, he believed that there were still some messages being conveyed within the dressing room that weren't being leaked.
Woakes admitted that he felt a twinge of jealousy when he saw how much fun the Test team was having, even though he had enjoyed similar levels of fun and more global success with the limited-overs side, first under Eoin Morgan and now Jos Buttler.
Woakes acknowledged that the roles of the Test and white-ball teams had been reversed, with the Test side having a great time and winning games of cricket in an impressive fashion.
Naturally, he wanted to be a part of that. He didn't regret anything that had happened in the past, although his last appearance in the whites didn't go well during England's tour of the West Indies.
It's important to note the context of that tour because England was in a tough spot.
They had just suffered a humiliating 4-0 loss in the Ashes, were without a coach or director of cricket following the sackings of Chris Silverwood and Ashley Giles, and Joe Root was on the brink of resigning as captain – which he eventually did upon his return from the West Indies.
In addition, James Anderson and Stuart Broad had been dropped, putting the onus on Woakes to assume a more senior role on the trip.
However, an injury to Mark Wood in the first Test and Ollie Robinson's fitness issues throughout meant that Woakes had to take on a much greater workload. As a result, he managed just five wickets in 93.5 overs.
In hindsight, Woakes realized that the West Indies tour was one too many at the end of a grueling winter program that started with the 2021 World Cup and a tour of Australia – both of which had strict Covid restrictions that took a toll on his physical and mental well-being.
The surfaces they played on during the West Indies tour were also horrendous, and by that point, Woakes was mentally and physically drained.
"That whole winter, not just physically but mentally by that point, it was quite tiring," he said.
Woakes noted that during the West Indies tour, they were trying to build something new, with Joe Root keen to continue as captain while Ben Stokes had a heavy input as well.
They were attempting to move the team forward and make the necessary changes, which was draining.
Looking back, they were probably trying too hard to get everything right, and there wasn't much left to give at the end.
Woakes was also struggling with a knee injury at the time, but he believed that every opportunity to play for England was a privilege that he wouldn't pass up.
Perhaps this puts the upcoming summer into perspective for Woakes.
He doesn't see any Test appearance as a chance at redemption or unfinished business, especially given his impressive record in English conditions with an average of 22.63 and 94 dismissals, as well as a batting average of 35.25.
However, with stiff competition for places in a bowling group that has taken ten wickets in each of its 23 innings since the start of last summer, Woakes is eager for a chance to contribute to the team.
With Surrey visiting Edgbaston on Thursday, Woakes has three more Championship matches to play before the one-off Test against Ireland.
While he sees the four-day game-time as a way to tune his skills for the white-ball challenges ahead, his primary focus is to make a compelling case for being part of something special – like England's first Ashes win since 2015.
Woakes doesn't feel like he has anything to prove, given his track record.
However, he would love to be part of an England team playing against Australia in a home Ashes series. The series is incredible, whether played at home or away.
With the current team, there is a tremendous chance of winning a home Ashes series if they get it right over a five-match series.
Therefore, he wants to give himself the best opportunity to be part of that team.
Up to 75% Reload Bonus on Aviator

Up to 75% Reload Bonus on Aviator
Fastest Indian Rupees Withdrawals
Win 1000x Bet Amount!
Available in four different Indian languages
Woakes emphasized that he doesn't expect to walk back into the team, but he believes that his experience and record in England will work in his favor.
If he can perform well for Warwickshire in the next few games, he hopes that it will give him a chance to be in and around the England squad.