Rishabh Pant Out Of ICC World Cup 2023, Recovery To Take 7–8 Months
It is improbable that Rishabh Pant will make a comeback prior to January 2024, resulting in his absence from both the Asia Cup 2023 in September and the ICC ODI World Cup 2023 in October and November of this year.
On Tuesday, Team India received some unfortunate news regarding their wicketkeeper-batter Rishabh Pant, who is now highly unlikely to participate in the ICC 50-over World Cup 2023, scheduled to commence in October this year.
Get up to ₹20,000 Bonus Every Week!

Get up to ₹20,000 Bonus Every Week!
Fastest Indian Rupees Withdrawals
Fast deposits with UPI
300% Welcome Bonus up to ₹10,000
In late December of the previous year, Pant was involved in a devastating car accident and had to undergo multiple surgeries in order to recover from it.
According to a report by Cricbuzz, Pant's return to the field is not expected until January of the following year.
Consequently, the regular skipper of the Delhi Capitals will be ruled out of both the Asia Cup 2023 in September and the ODI World Cup in October-November.
During the IPL 2023 matches at the Arun Jaitley Stadium in New Delhi, Rishabh Pant was spotted using crutches for support.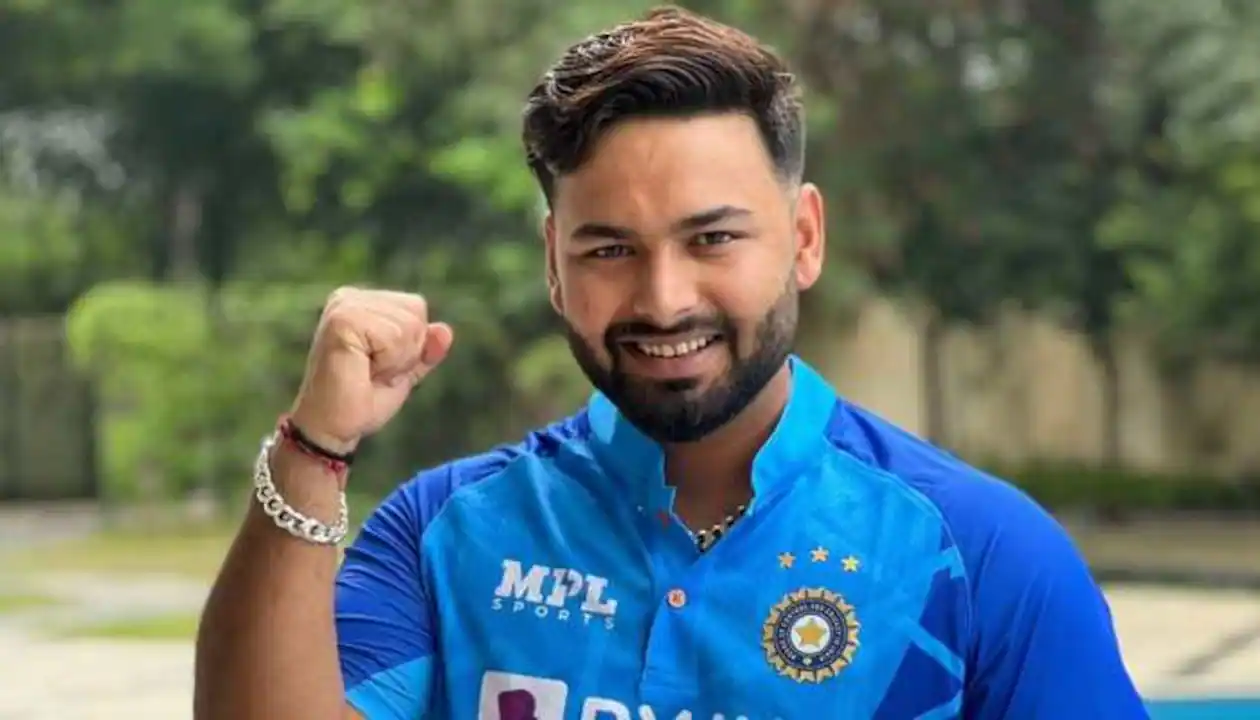 It is reported that those close to him have revealed that it will take him at least a few weeks to walk without any assistance.
According to the Cricbuzz report, the general perception is that Pant's recovery is progressing faster than expected, but it will still take him around seven to eight months to become cricket-fit.
Furthermore, it is likely to take even longer for him to resume his role as a wicketkeeper.
During his initial comeback period, he will need to focus solely on batting, which is still deemed to be a valuable contribution.
Also Read:
How to Calculate Projected Score in Cricket
Cricket Match Prediction Formula
At the age of 25, Rishabh Pant boasts an impressive strike-rate of over 106 in ODI cricket, having scored 865 runs in 30 matches, which includes 1 century and 5 fifties.
In addition to this, he has amassed 2,271 runs in 33 Tests at an average of 43.67, including 5 centuries and 11 fifties.
According to the report, there was a time after the accident when it seemed uncertain whether Rishabh Pant would be able to return to the field and even keep wickets again.
However, there is now some hope for the 25-year-old's comeback to the sport, owing to his remarkable resilience and determination.
The Board of Control for Cricket in India (BCCI) has also been extending all possible medical assistance to Pant to aid his recovery.
The BCCI had previously stated that they will make every effort to expedite his recovery process and provide him with all the necessary support during this period.
Pant himself has been updating his fans on his progress through social media, as he recently posted a picture of his recovery from the National Cricket Academy (NCA) in Bengaluru on his Instagram story.
Rishabh Pant underwent surgery in January to repair ligament tears and is currently being treated by Dr. Dinshaw Pardiwala, who is the head of the Centre for Sports Medicine and the director of the Arthroscopy & Shoulder Service at the Kokilaben Dhirubhai Ambani Hospital and Medical Research Institute in Mumbai.
There is a chance that he may require another surgical procedure as part of his ongoing treatment.
Claim up to ₹15,000 Welcome Bonus Now

Claim up to ₹15,000 Welcome Bonus Now
Easy Sign-Up and Deposits
Win 1000x Bet Amount!
300% Welcome Bonus up to ₹10,000
Pant had been out of action since December 30 of the previous year, when he was involved in a road accident.
His last appearance for India was in a Test match against Bangladesh in December of the same year.