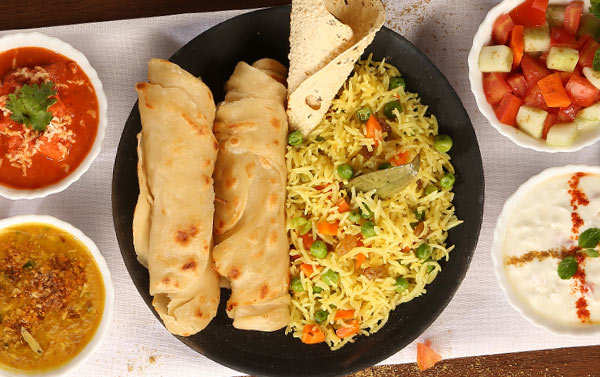 Deep-down, no matter how badly we try to deny it, everyone is a foodie, a term popularized off-late; and as a foodie we look for various outlets to fulfill our hunger or just find a favorite past-time by finding out new things. Faasos, a start-up from India, developed in the year 2011 which provides its consumers a list of options meeting the criterion of 'food on demand'.
Before 2010, Jaydeep Barman's life decisions were tough in a first world way – should he take his family to Turkey or Spain for a vacation? Then he gave up the cushion of his McKinsey job to co-found Faasos with his friend Kallol Banerjee and he faced real problems. At times, he and his wife wondered if they had enough money for their daughter's school fees. That phase is behind Barman. "Life's pretty decent now," he says, but there is still the everyday struggle of an entrepreneur'. Barman, an MBA from INSEAD was previously an associate principal at McKinsey & Company in London and Banerjee, an MBA from INSEAD, previously worked for Bosche in Singapore.
Faasos operates in 15 cities: Nagpur, New Delhi, Mumbai, Gurgaon, Pune, Bangalore, Ahmedabad, Baroda, Chennai, Indore, Hyderabad, Noida, Jaipur and Bhopal. The company has scaled up operations to 9 cities, with over 125 fulfillment centers in three years.
It raised its first round of funding of US$5 million (Rs. 30 Cr.) from Sequoia capital in November 2011, a second round of funding of US$20 million in February 2015 from Lightbox Ventures and Sequoia Capital, and a third round of funding of US$30 million in December 2015 from Russian Internet-focused Investment firm ru-Net, Sequoia Capital and Lightbox Ventures. Faasos has raised over ₹41 crore in April 2017 in an extended Series C round of funding. The investment is led by Lightbox Ventures II, Lightbox Expansion Fund, Sequoia Capital India, ru-Net South Asia, and RB Investments.
Faasos operates in 16 of the largest cities in India and takes customer orders via its mobile app and also the website. It is the only vertically integrated food business in India and operates all three stages of a "food on demand" business: ordering, distribution and order fulfillment. Faasos receives 10,000 orders a day across India and has recorded a growth rate of 20-25 per cent month-on-month. Faasos launched its mobile app in 2014. It has been downloaded 800,000 times and processes 200,000 orders through its mobile app (as of September 2015). Users can look at the daily changing menu presented by the application and the ordering portal present on the web and then can place an order within the app itself. Live Order tracking provides for a competitive edge, refining the experience further. Faasos is also active on social media – it is one of the world's very few restaurants to introduce tweet-2-order with #faasosnow in 2011.
Faasos launched a loyalty program, Faasos Elite, a one of its kind initiative to rewards its loyal customers. Customers, part of this club, receive various benefits, ranging from prioritized delivery, free desserts with their order, an option to place an order now and Pay Later – within 15 days, a birthday gift, a cashback with their every order, a chance to be part of Faasos FoodDiaries, an event where it launches its upcoming products and more.
Barman elaborates that 'Faasos Elite' would be aimed at customers who order over six times a month and have an average order size of about Rs 200. "We will look at a mix of factors including what items they order and average order size, etc, and at present have about 50,000 members in our Elite programme," said Barman.
Faasos is among the only food delivery players to have introduced a loyalty programme, he added. Customers who qualify will receive various benefits, ranging from prioritized delivery, free desserts with their order, an option to pay later, and vouchers and special offers from other e-commerce companies like Grofers and Urban Clap. The company is in talks with other players to extend these offers as well.
Being one of the most recognizable food-tech startups of the country, Faasos has led as an example to subsequent food-tech startups. Faasos provides a unique platform for food-lovers and is one of the largest food-tech corporations, running in 16 Indian cities. Fasoos continues to stand at the forefront of Indian Food tech Startups.